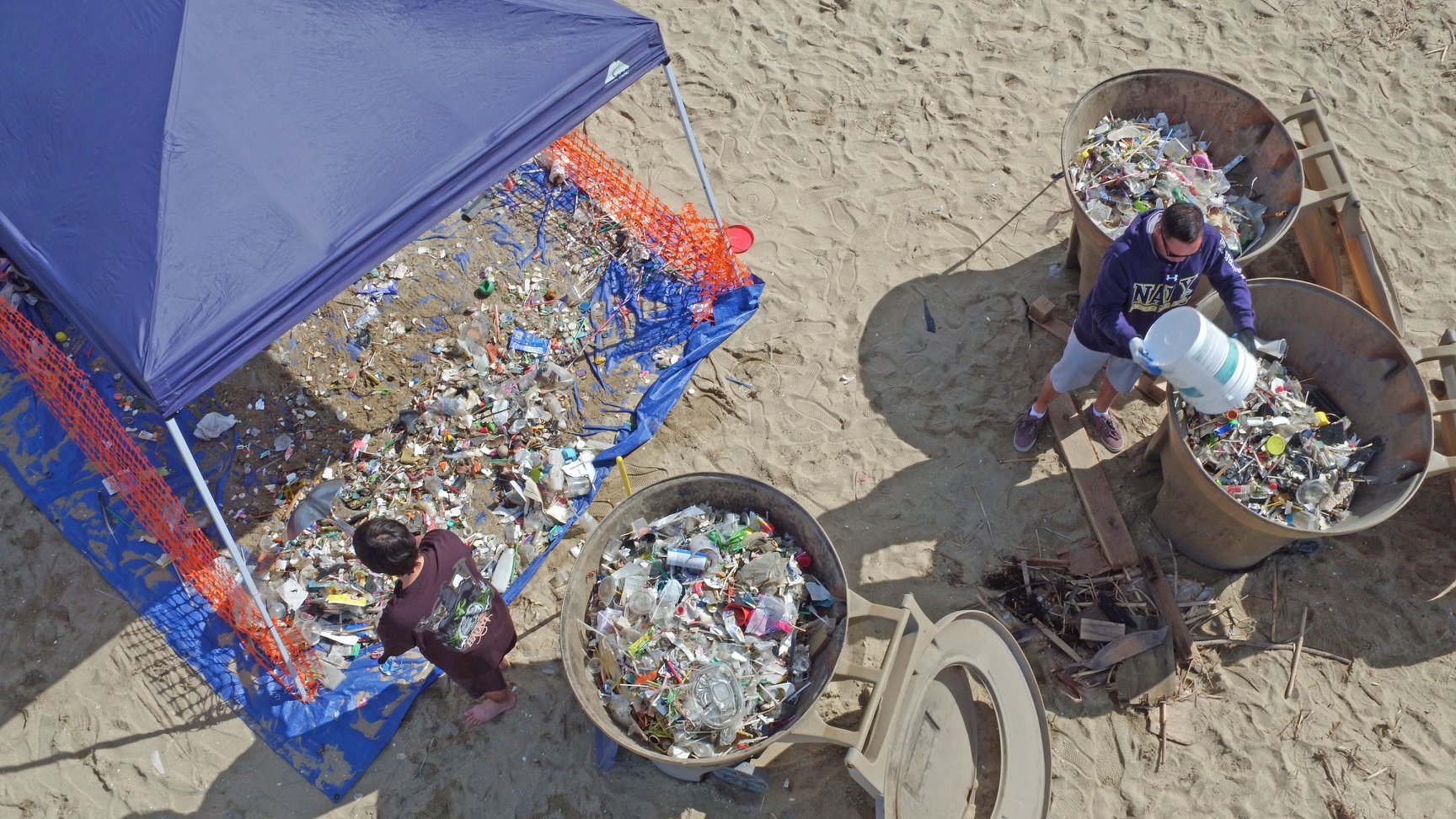 Beach cleanups are a fun and easy way to volunteer your time by helping to keep our beaches and ocean clean! We provide the bags, hand sanitizer, a gorgeous view, and if you're in need of community service hours we have certificates of completion available. Our cleanups are welcome to individuals of all ages, school clubs, scouts, companies, and other large groups. We are always looking for volunteers to help out at the booth as well as participate in the cleanups.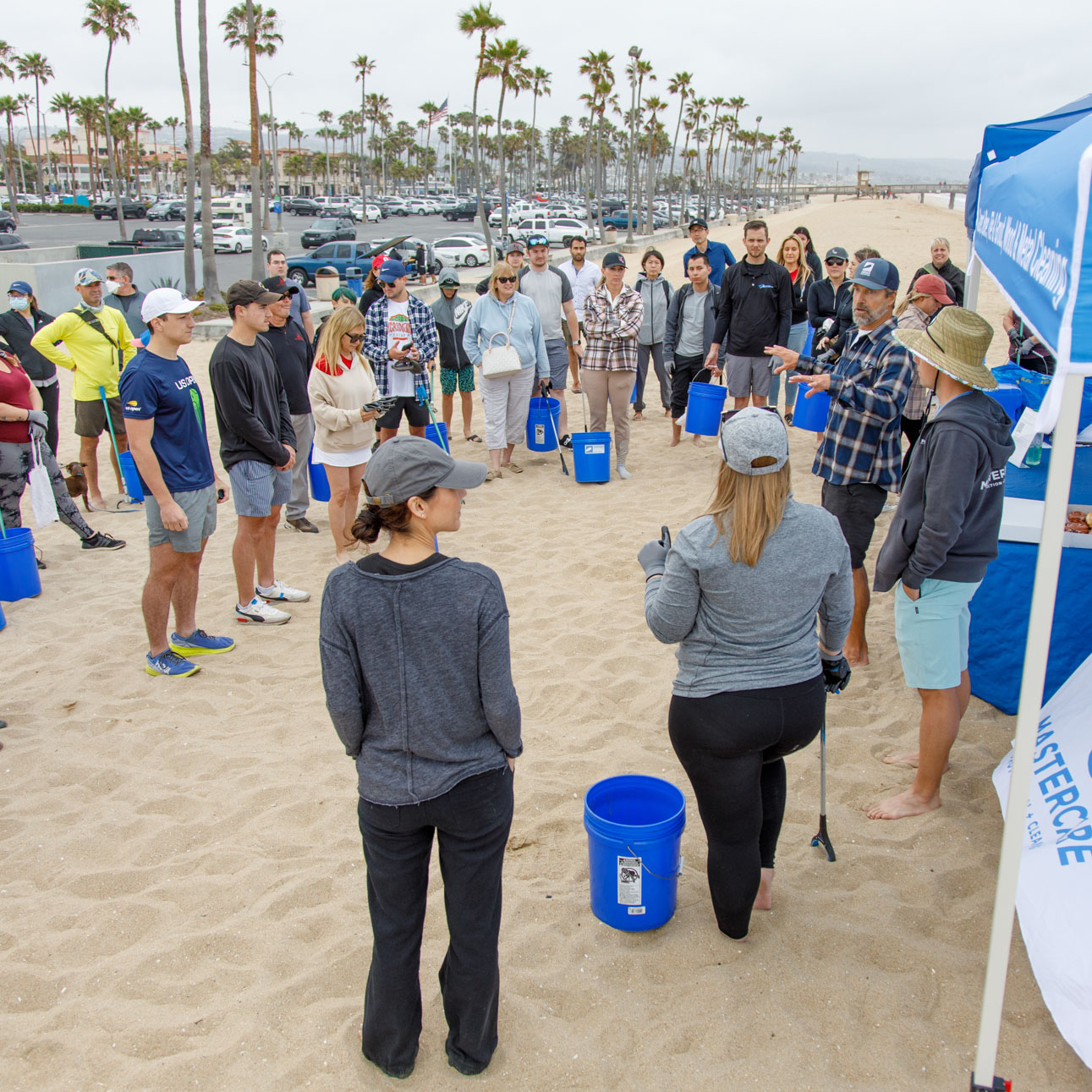 Beach Cleanup Dates & Locations
Each date has a unique location in efforts to clean a larger part of our local beaches throughout the year.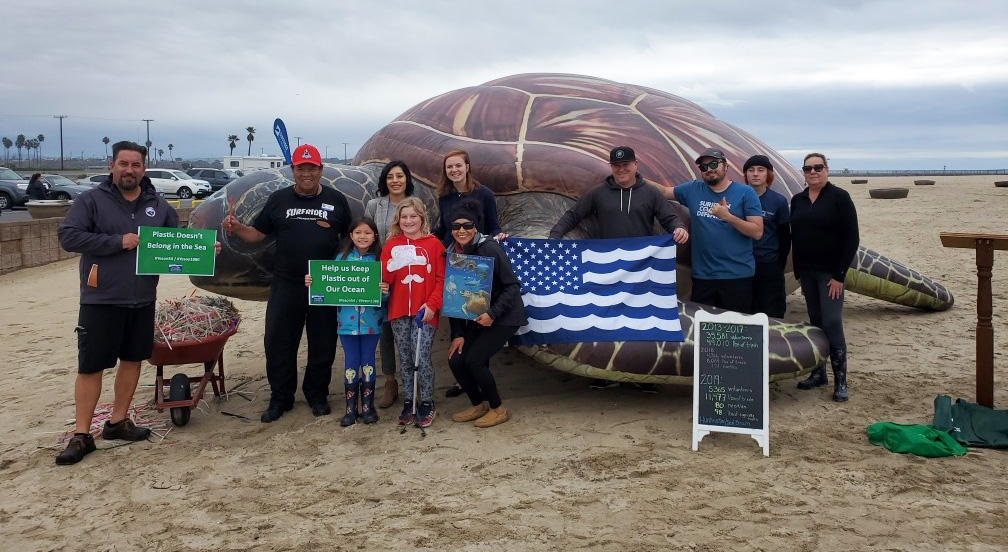 Frequently Asked Questions about our Beach Cleanups:
Q. Do I need to sign up ahead of time?
A. No however it would be best if you signed up prior so we can prepare for large or small crowds. See you out there.
Q. Can I bring my kids, friends, or a group?
A. Yes! Groups of 10 or more, let us know by emailing cleanups@northoc.surfrider.org. Be sure to read through the rest of the FAQ's below before emailing. Kids of all ages are welcome, but we ask that anyone 12 and under be accompanied by an adult or guardian. We cannot watch anyone once they are dropped off or cleaning the beach.
Q. Do I need to bring anything?
A. We encourage people to bring their own reusable gloves (gardening/mechanic), reusable bottle/canteen, and recommend a hat plus ocean friendly (zinc/titanium oxide) sunblock.
Q. Do I have to stay the entire four hours?
A. No. You can help out for any length of time. (The cleanups run for 4hrs).
Q. How do I get to Bolsa Chica State Beach?
A. Between Seapoint & Warner on PCH. If you Google map it you can see the entrance.
Q. How do I get to the other locations?
A. Use Google Maps or other maps and check our Beach Cleanup Schedule.
Q. Will you do corporate beach cleanups aside from your normal dates?
A. Please email cleanups@northoc.surfrider.org for options regarding corporate cleanups. We will be required to purchase permits from the City or State, obtain a one-day Certificate of Insurance, and pull people away from their jobs to accommodate them.
Q. Can you sign my volunteer hours sheet, or do you have a certificate of completion?
A. Yes but you MUST sign up first thing in the morning and participate fully throughout the entire cleanup. At the end of the day, we will sign your certificate of completion or give you one of our own completion forms.
Q. Do I have to pay for parking?
A. Generally, State Beach cleanups offer free parking, however you must acquire a parking pass from our tent during the cleanup. Parking is usually specified on our Beach Cleanup Schedule.
Q. Do your beach cleanups change locations?
A. Yes, we move our beach cleanups around quite a bit during the year to clean a larger area of our beaches. Always check the locations Beach Cleanup Schedule before heading down to the cleanup.
Q. Do you ever cancel or reschedule a beach cleanup due to weather?
A. Yes. Always check our FaceBook or Instagram where any cancellations will be posted. Expect a cancellation if there are heavy rains/stormy weather.
Q. Can our company setup a tent/tables at the beach cleanup?
A. Typically Yes, but only on the beach at least 100 yards away from the Surfrider tent/setup unless you are sponsoring the cleanup. The City and State beaches do not appreciate unaffiliated corporate sponsors to be displayed with the Surfrider setup, however anyone has the ability to put up a simple 10×10 tent on the beach.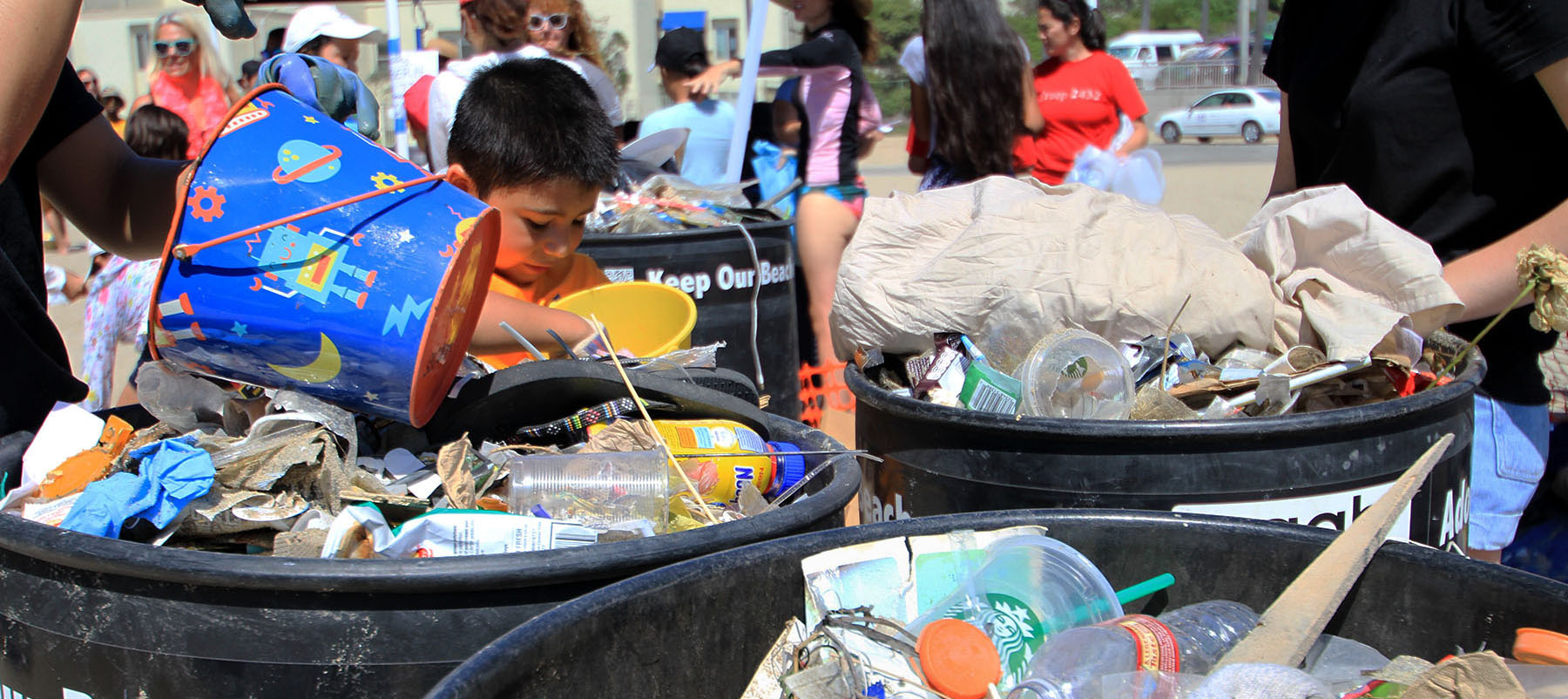 Our Chapter's programs operate solely on your kind donations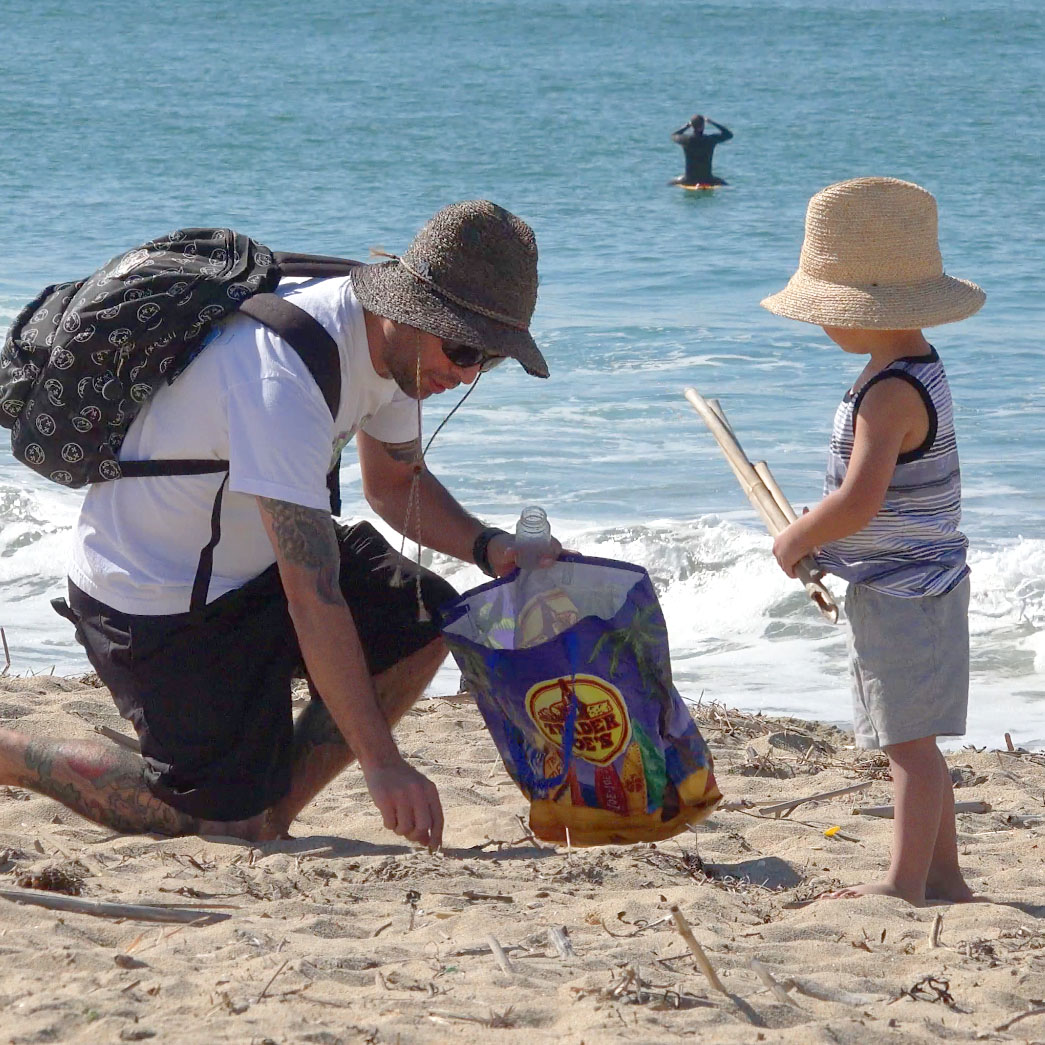 Beach Cleanup Coordinator